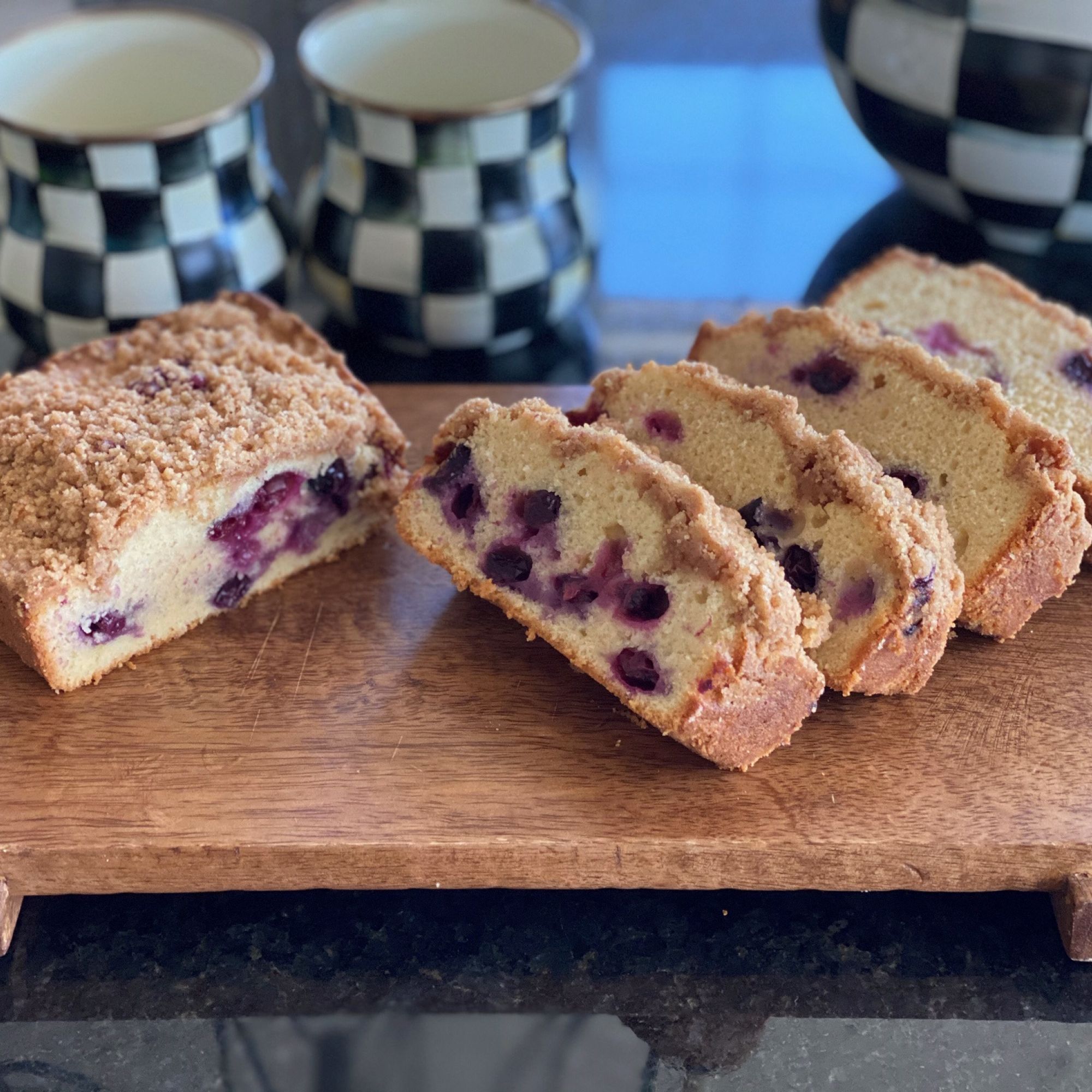 Recipe by Chef Chip
April 18 2020
Ingredients
Streusel Topping:
1/2 cup (1 Stick) unsalted butter room temperature
1/2 cup brown sugar
1/2 cup granulated sugar
3/4 cup Divided Sunset gluten free flour
Coffee Cake Ingredients:
1/2 cup (1 Stick) unsalted butter room temperature
1 cup granulated sugar
1 cup brown sugar
4 large eggs room temperature
1 1/4 cup sour cream
4 cups Divided Sunset gluten free flour
1 tablespoon baking powder
1 teaspoon salt
1 teaspoon vanilla extract
3/4 cup fresh blueberries
Preparation
Step 1
Streusel Topping Instructions: In a bowl combine all the ingredients for the streusel and mix with a fork or your hands until the mixture becomes crumbly. The more crumbly the better. In a stand mixer, place all ingredients into the bowl and with the paddle attachment mix on low to medium speed until crumbly. Once complete set aside until you make the coffee cake batter.
Step 2
Coffee Cake Batter: In a large mixing bowl of a stand mixer or use an electric hand mixer, cream together the butter, granulated sugar and brown sugar. (about 2 min).
Step 3
With the mixer on low speed add your eggs one at a time and mix well (about 2 minutes). Stop mixer and scrape the sides of the bowl with a spatula. Add the salt, vanilla, sour cream and baking powder and mix for another 2 minutes.
Step 4
Add the half of the flour and combine. Scrape the bowl again with a rubber spatula. Add the remaining flour and mix until combined. Add the fresh blueberries and fold in with spatula.
Step 5
Divide the batter evenly between the three loaf pans. (approximately 1 lb of cake batter per pan) Sprinkle the streusel topping evenly on the top of each unbaked coffee cake.
Step 6
Place the loaf pans on the center rack of your oven and bake in a preheated 350 degree F oven for 40 - 50 minutes. Cakes are done when a toothpick inserted into the center of the cakes comes out clean.
Step 7
Let the cakes cool for 30 minutes before slicing.