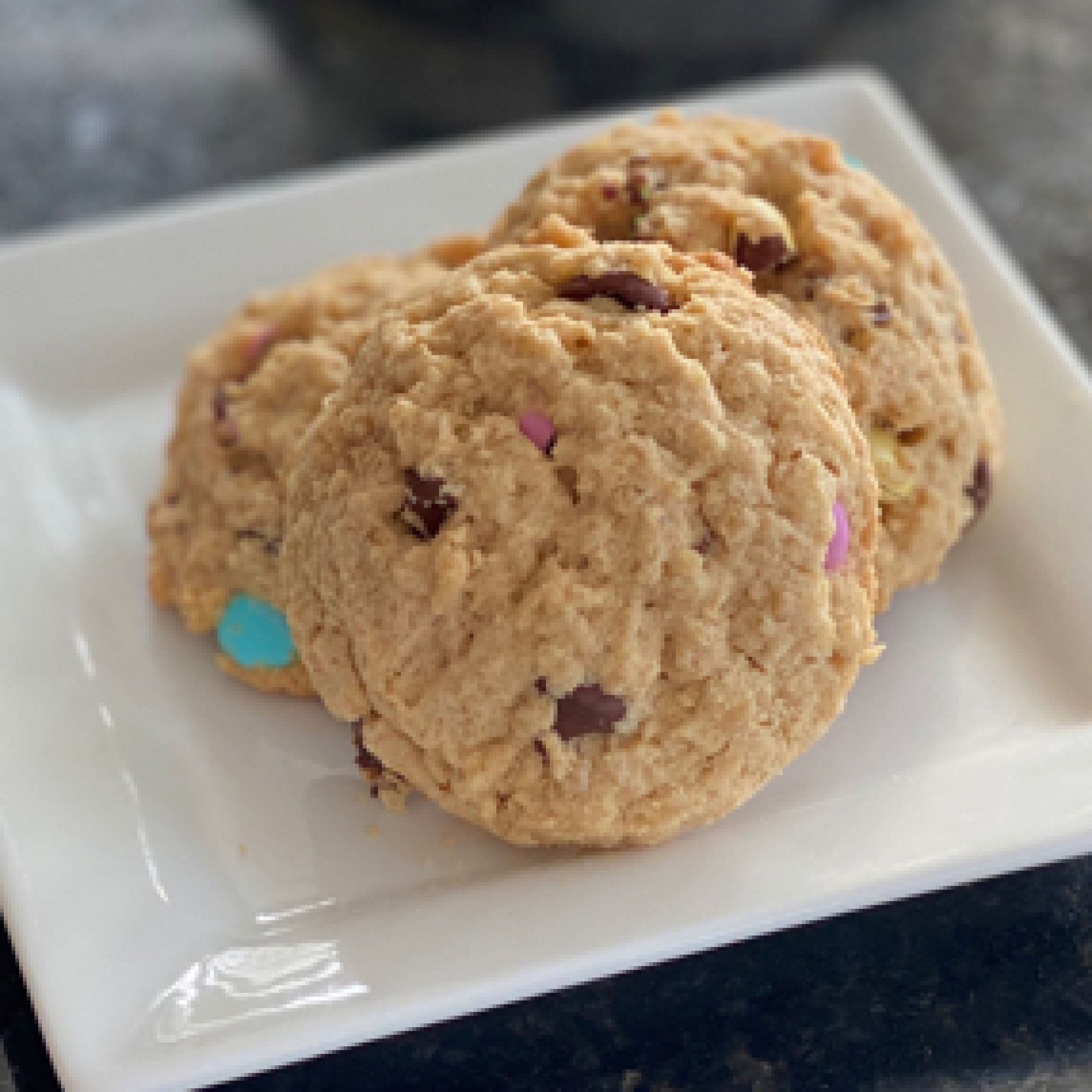 Recipe by Chef Chip
April 17 2020
Ingredients
1/2 cup granulated sugar
1/2 cup brown sugar
1/2 cup butter
1/2 cup peanut butter
1 egg
1 teaspoon vanilla
1 cup gluten free flour
1 1/4 cup old fashioned rolled oats
1/4 teaspoon salt
1/2 teaspoon baking powder
1/2 teaspoon baking soda
3/4 cup M&M candies
1/2 cup semi sweet chocolate chips
Preparation
Step 1
Preheat oven to 350 degrees F.
Step 2
Cream the butter and sugar together until light and fluffy
Step 3
In separate mixing bowl stir together the flour, oats, salt, baking powder and baking soda.
Step 4
Add the butter and sugar to the dry mixture and mix to combine. Once complete stir in chocolate chips and the M&M candies.
Step 5
Portion dough with a scoop (about 3 tablespoons) onto a baking sheet lined with parchment paper about 2 inches apart.
Step 6
Bake at 350 degrees for 10-12 minutes, you don't want to over bake them.
Step 7
Allow them to cool for 10 minutes on the baking sheet. Remove cookies from the baking sheet and place onto a wire rack and cool completely.