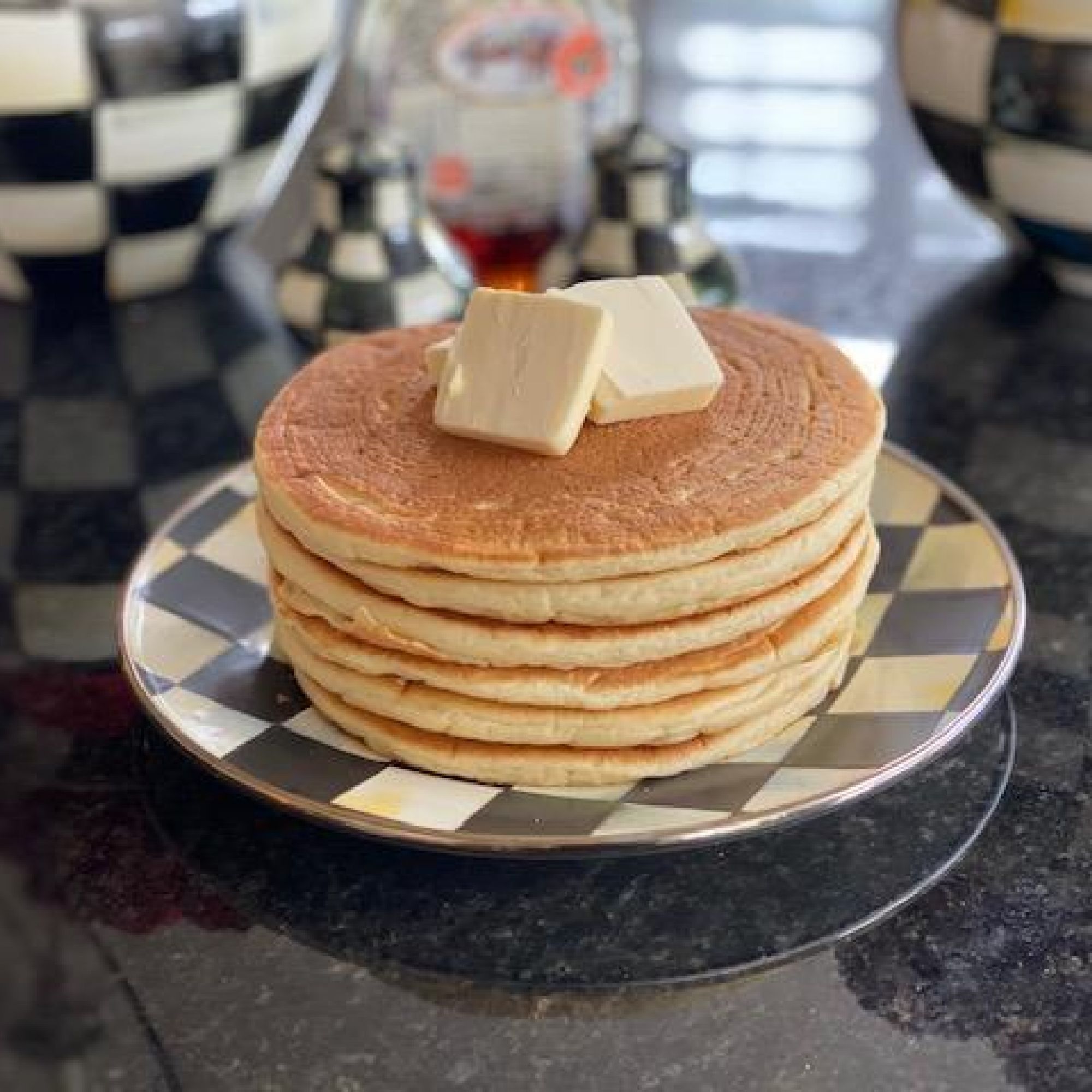 Recipe by Chef Chip
May 5 2020
Ingredients
1 1/2 Cup Divided Sunset gluten free flour
1 1/4 Cups water
3/4 Cup evaporated milk
2 Whole eggs
1 Tablespoon granulated sugar
3 1/2 Teaspoon baking powder
1/2 Teaspoon salt
Preparation
Step 1
Preheat a medium non-stick pan to medium heat.
Step 2
Add the water, evaporated milk and whole eggs to a medium size mixing bowl and mix until everything is incorporated. Then add the Divided Sunset gluten free flour, baking powder salt and sugar and mix until well a smooth batter is achieved.
Step 3
Allow batter to stand at room temperature for 5 minutes. Batter will thicken while resting.
Step 4
Take a 1/4 cup measuring cup and fill with batter. While pan is hot, pour the batter into the center of the pan and smooth out the batter into 5 inch circle with the bottom of the measuring cup making sure the batter is even.
Step 5
Cook over medium heat for 2 minutes and when the top of the pancake is bubbly and the edges begin to dry flip the pancake and cook again for another 2 minutes.
Step 6
Remove from heat and serve.
Step 7
Makes about 6 to 8 5" pancakes.
Step 8
If your pancakes are browning too much, turn down the heat slightly and cook a little longer.
Step 9
Try to avoid spraying the pan with cooking spray or butter. It will cause excessive browning and potential burning of the pancakes.