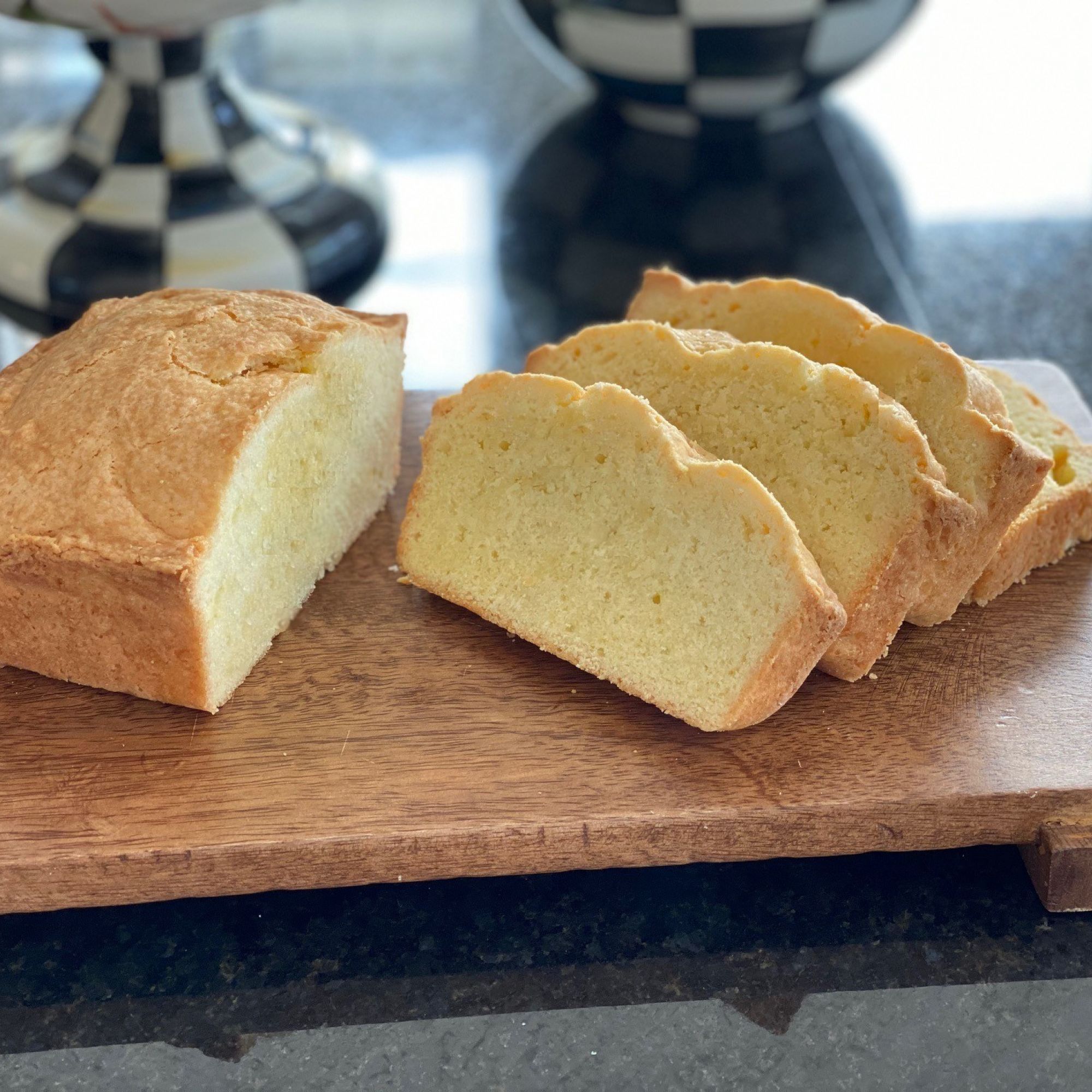 Recipe by Chef Chip
April 15 2020
Ingredients
4 cups Divided Sunset gluten free flour
1 teaspoon baking powder
1/2 teaspoon salt
2 cups (1 lb / 500g) unsalted butter at room temperature
2 3/4 cups (22 0z / 690 g) granulated sugar
8 large eggs
1 tablespoon vanilla extract
Makes two 8 1/2- by 4 1/2 inch loaf cakes or 12 servings
Preparation
Step 1
Position a rack in the middle of the oven and preheat to 325 degrees. Spray baking pans ( 8 1/2" x 4 1/2") with baking spray or place a small amount of butter onto a small piece of wax paper and spread the butter evenly over the bottom and the sides of the pan. Cut a piece of parchment paper (baking paper), to fit the bottom of the pan and place it into the pan.
Step 2
Using a stand mixer with a paddle attachment or a handheld mixer with the twin beaters, add the butter and granulated sugar to the mixing bowl and beat the butter on medium speed until light and airy or changes in color form light yellow to cream. About 3 minutes.
Step 3
in a small bowl, crack the 8 eggs and beat with a fork until the egg yolks and whites are combined. With the mixer running on medium speed slowly add the beaten eggs to the mixing bowl to incorporate the eggs into the butter and egg mixture. Best way is to add the eggs into 3 equal portions allowing the mixer to mix for a minute or two between each portion. Once complete add your vanilla extract and continue to mix well until incorporated.
Step 4
Reduce the mixer to low speed and slowly add half of the dry ingredients until lightly incorporated and then add the remaining amount to the bowl and mix until well incorporated. The batter will be smooth and thick.
Step 5
Pour the batter into the prepared pans, dividing it evenly. Use a rubber spatula or spoon to scrape the bowl and smooth out the batter into the pans. Place the pans into the 325 degree oven for 60 minutes or until the batter no longer looks liquid and the top is lightly brown. Touch the top gently, it should feel firm. Insert a thin skewer into the middle of the cakes and it should come out dry. If not, close oven and bake for another 5 minutes and check again. Repeat for another 5 minutes if necessary.
Step 6
Remove cakes from the oven and place the pans onto a wire rack and allow to cool for 30 minutes. Now, unmold the cakes from the pan by keeping a knife pressed against the sides of the pan to loosen the cakes. Tip the pan over the wire rack and it should release from the pan. Remove the parchment paper from the bottom of the cake and turn back to the upright position. Allow to cool for another 1 1/2 hours.
Step 7
Once cool, Slice and serve with fresh fruit and whipped cream or enjoy a slice dusted with powdered sugar.