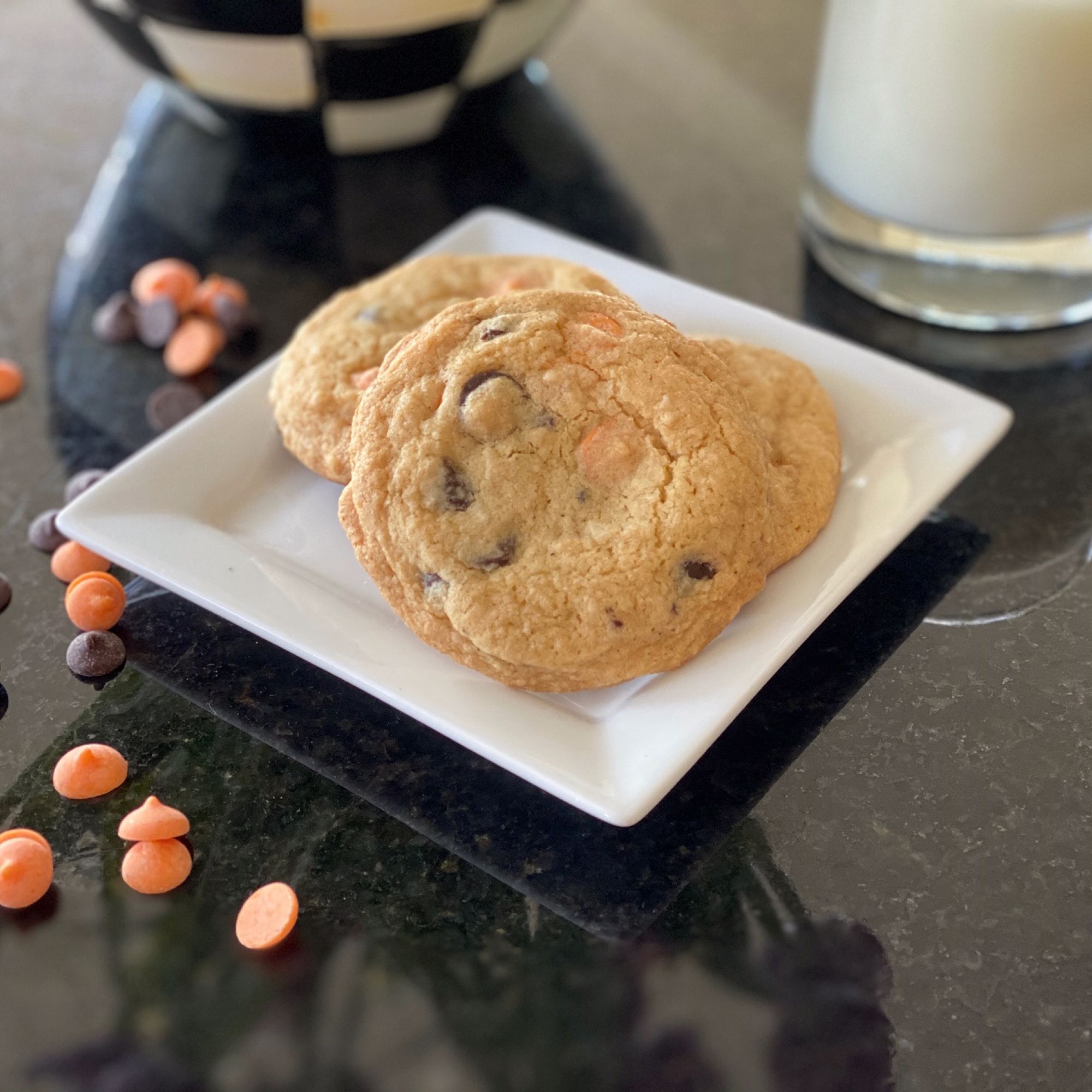 Recipe by Chef Chip
April 20 2020
Ingredients
1 1/2 cups Divided Sunset gluten free flour
1 teaspoon baking soda
1/2 teaspoon salt
1/2 cup unsalted butter (room temperature)
1/2 cup firmly packed brown sugar
6 tablespoons granulated sugar
1 large egg
1 teaspoon vanilla extract
1 1/2 cups Yumallow baking chips (Halloween)
Preparation
Step 1
Preheat oven to 350 degrees and line a baking sheet with parchment paper.
Step 2
In a large bowl using an electric mixer at medium speed, beat together butter and sugars unril smooth.
Step 3
Add the egg and vanilla and mix on low speed until well incorporated.
Step 4
Gradually add the flour, baking soda, and salt mix until well blended.
Step 5
Add Yummallow baking chips (Seasonal Halloween Chip Blend) and stir in with spoon.
Step 6
Using a heaping tablespoon, drop the dough onto the prepared baking sheet. Make sure you leave enough space between each cookie to spread while baking ( about 2 inches).
Step 7
Bake at 350 degrees for 10 -13 minutes or until the cookie edges are lightly brown and the tops feel firm.
Step 8
Remove from oven and allow to cool on the sheet pan for 5 minutes. Remove from sheet pan and place on wire rack until they completely cool.
Step 9
Makes about 18 to 24 cookies