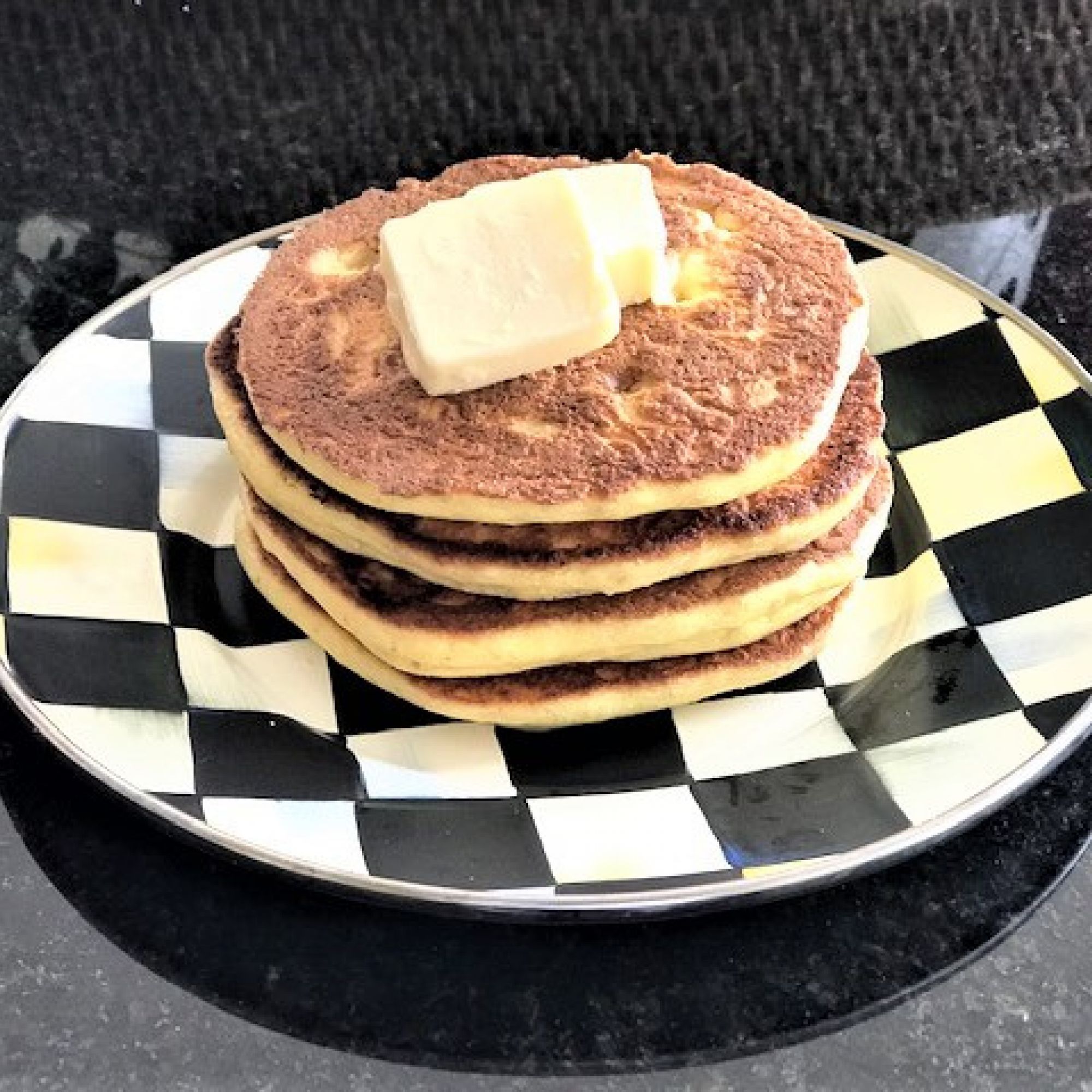 Recipe by Chef Chip
September 24 2020
Ingredients
1/2 Cup Divided Sunset Keto Flour
4 oz Cream Cheese
4 Large Whole Eggs
1 TSP Pure Vanilla Extract
2 TBSP Unsweetened Unflavored Almond Milk
Pinch of salt
Preparation
Step 1
Remove cream cheese from the refrigerator and portion 4 oz of cream cheese. Place cream cheese in a microwave safe bowl and heat for 20 seconds.
Step 2
Once heated, mix with a spatula or wire wisk to smooth out all of the lumps until smooth.
Step 3
Transfer cream cheese to a medium size mixing bowl and add your eggs, vanilla, almond milk, salt and mix until combined.
Step 4
Add your Divided Sunset Keto flour to the wet mixture and mix until all the ingredients are well combined.
Step 5
Allow batter to rest for 2 to 3 minutes and until batter thickens. (batter will be slightly thick)
Step 6
Place a medium size saute pan or griddle on your stove and preheat pan over medium low to medium heat.
Step 7
Once the pan is heated, spray the pan with your favorite pan spray or add small amount of butter to coat the bottom of the pan. (if using non-stick pans oiling or adding butter isn't necessary)
Step 8
Place approximately 1/4 cup of batter into the center of the pan and using the back of a metal spoon spread the batter into a round 4" circle. (if you spray the back of the spoon with pan spray the batter will not stick to the spoon)
Step 9
Cook pancake over medium low to medium heat for 3 to 4 minutes or until the top of the pancake looks firm and fluffy. Flip the pancake and cook for an additional 3 to 4 minutes and remove. (if your pancake is too dark simply turn down the heat a little).
Step 10
Repeat with the remaining batter and serve.