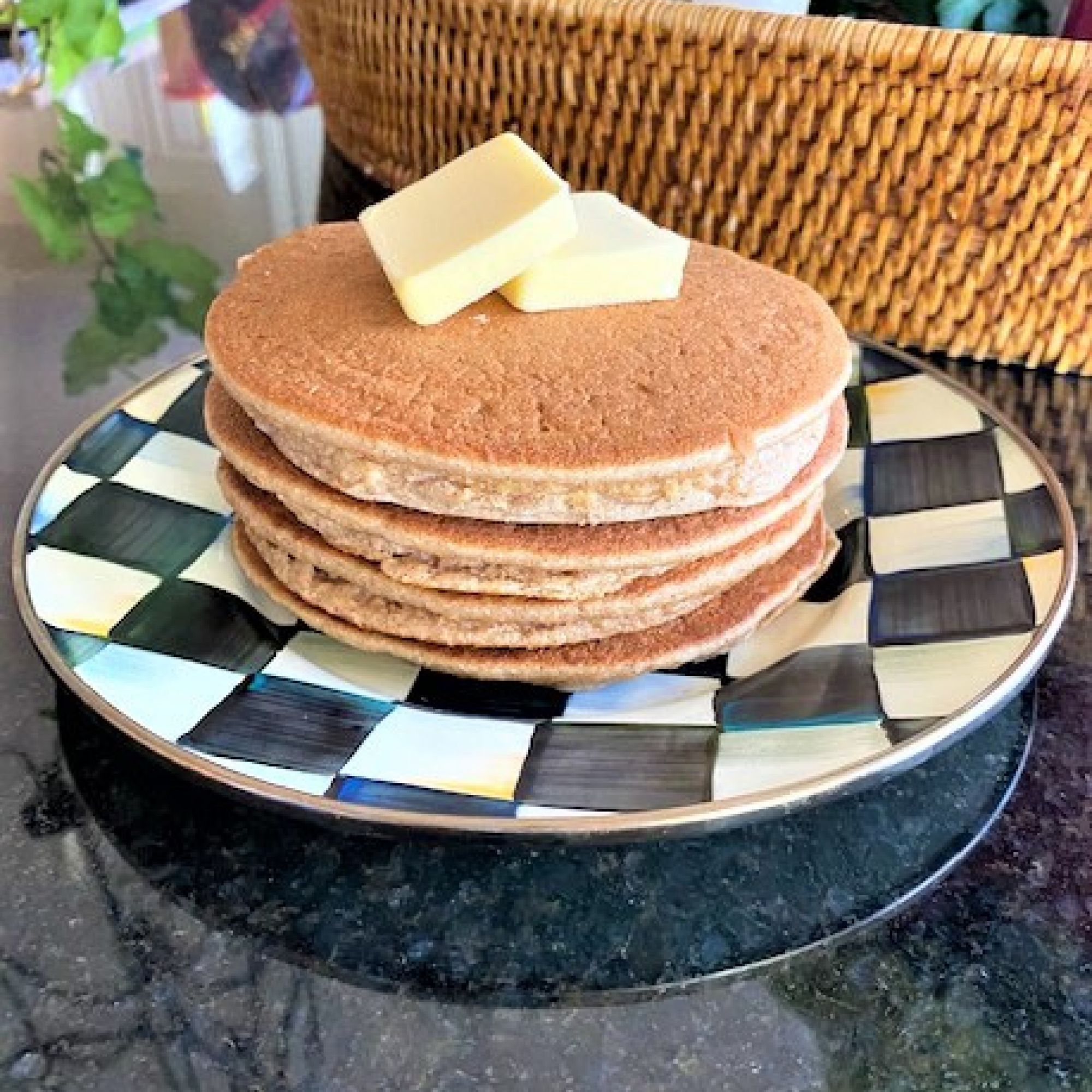 Recipe by CHEF CHIP
September 28 2020
Ingredients
1 CUP DIVIDED SUNSET PALEO FLOUR
¾ TSP BAKING SODA
¼ TSP SALT
2 LARGE EGGS
1/3 CUP WATER ( If batter is too thick add more water until desired consistency is achieved we recommend 2 additional tablespoons at a time).
1 TABLESPOON COCONUT OIL, MELTED
2 TSP HONEY
½ TSP CINNAMON (OPTIONAL)
½ TEASPOON NATURAL VANILLA
Preparation
Step 1
PREHEAT METAL SAUTE PAN OR SKILLET ON MEDIUM HEAT.
Step 2
IN A SMALL BOWL COMBINE FLOUR, BAKING SODA, SALT, CINNAMON AND SET ASIDE.
Step 3
IN A LARGE BOWL WHISK TOGETHER WATER, COCONUT OIL, HONEY, VANILLA AND EGGS.
Step 4
ADD THE DRY INGREDIENTS TO THE WET INGREDIENTS AND MIX UNTIL WELL COMBINED. EXTRA WATER CAN BE ADDED IN SMALL INCREMENTS UNTIL DESIRED BATTER THICKNESS IS ACHIEVED. (WE RECOMMEND ADDING 2 ADDITIONAL TABLESPOONS OF WATER AT A TIME TO THIN OUT THE BATTER).
Step 5
SPRAY YOUR PRE-HEATED SKILLET WITH COCONUT OIL AND LADLE ABOUT A ¼ CUP OF BATTER ON TO THE HOT PAN. (YOU MAY HAVE TO SPREAD THE BATTER DEPENDING ON HOW THICK YOU BATTER IS). ALLOW THE BATTER TO COOK FOR 3 TO 4 MINUTES AND THEN FLIP. COOK FOR AN ADDITIONAL 3 TO 4 MINUTES. IF A NON STICK PAN IS BEING USED SPRAYING THE PAN ISN'T NECESSARY. IF THE PANCAKES ARE BROWNING TOO MUCH TURN DOWN THE HEAT.
Step 6
SERVE WARM.