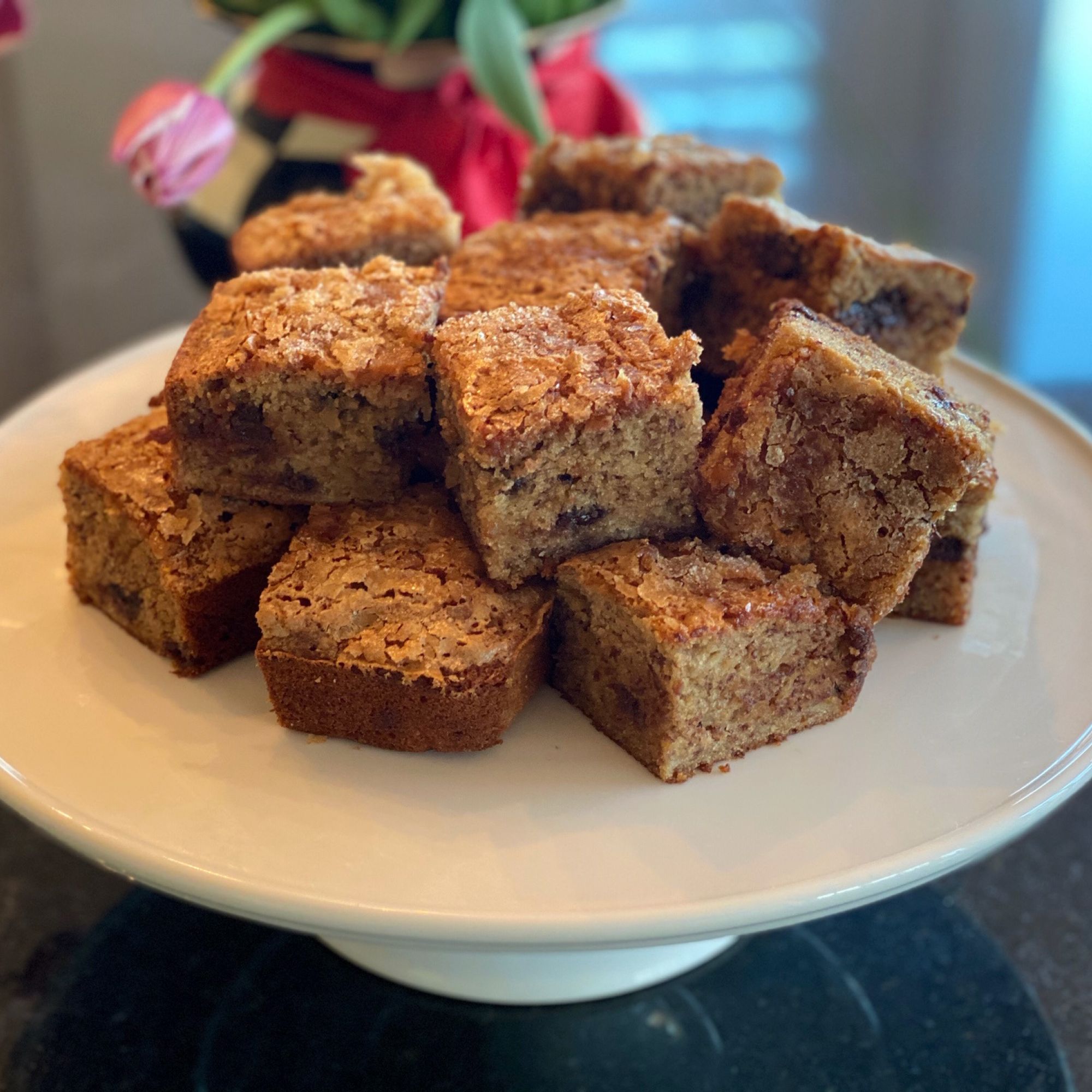 Recipe by David Walker
April 5 2019
Ingredients
1 ¾ cups Divided Sunset Gluten Free Flour
½ cup (or 1 stick) salted butter, melted and cooled
1 cup packed brown sugar
2 large eggs, beaten
1 ½ tsp vanilla extract
5 very ripe bananas, mashed
1 tsp baking soda
½ tsp kosher salt
½ cup chocolate chips
1 TBSP granulated sugar
Preparation
Step 1
Preheat oven to 350°F. Spray an 8"x 8" baking pan with nonstick baking spray.
Step 2
Using an electric mixer beat together the butter, brown sugar, eggs, and vanilla until well blended. Add the bananas until combined.
Step 3
In a medium bowl, mix together the flour, baking soda, and salt. Add the dry ingredients to the wet ingredients and whisk just until combined. Mix in the chocolate chips until combined.
Step 4
Pour the batter into the prepared pan and spread it evenly. Sprinkle the granulated sugar over the top.
Step 5
Bake for 45-50 minutes or until a toothpick comes out clean when inserted into the middle. Let the bread cool slightly in the pan on a rack. Slice and serve warm with butter.